Back to top
Warning message
All user accounts are temporarily disabled for scheduled maintenance until 11PM on 3/30/20 (Pacific Time). We apologize for the inconvenience.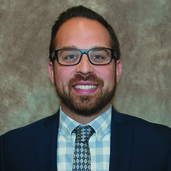 Carson Bruno
Carson Bruno is a research fellow at the Hoover Institution who primarily studies California public policy, electoral politics, and public opinion. Carson has recently written and spoken extensively on California's economic recovery, the economic and policy importance of Silicon Valley, California's housing affordability crisis, the impact of public opinion on Sacramento policy making, the effects of California's one-party rule, and California's drought and water system, energy portfolio, and climate change actions.
Before joining the Hoover Institution, Carson structured tax-exempt and taxable municipal bond issuances as a public finance investment banker, which gave him an in-depth look at state and local fiscal policy decisions. He received his master's degree in public policy with honors from Pepperdine University, specializing in economics and American politics. He has a BS in accounting and business management, with special attainments in commerce, from Washington and Lee University.