Back to top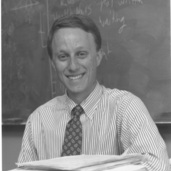 Daniel Kessler
Daniel Kessler is the Keith and Jan Hurlbut Senior Fellow and Director of Research at the Hoover Institution and a professor at the Graduate School of Business at Stanford University, where he teaches courses on economics, public policy, and the health care industry. He is also a professor at the Stanford Law School.
Among his publications are, with Mark McClellan, "The Effect of Hospital Ownership on Medical Productivity," in the RAND Journal of Economics (2002), and "Designing Hospital Antitrust Policy to Promote Social Welfare," which appeared in Frontiers in Health Policy Research. His books include a forthcoming second edition of Healthy, Wealthy, and Wise: Five Steps to a Better Health Care System (Hoover Institution Press, 2011), coauthored with Leonard and Shirley Ely Senior Fellow John Cogan and R. Glenn Hubbard, and Regulation versus Litigation: Perspectives from Economics and Law (University of Chicago Press, 2010).
He is the holder of a PhD in economics from the Massachusetts Institute of Technology and a JD from Stanford Law School.