Back to top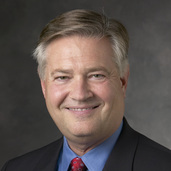 David Davenport
David Davenport is a research fellow specializing in international law and treaties, constitutional federalism, and American politics and law.
Davenport is the former president of Pepperdine University (1985–2000). He cofounded Common Sense California and the Davenport Institute for Public Engagement and Civic Leadership. He also served on the board of California Forward, a major bipartisan reform group, and was a member of Governor Schwarzenegger's California Performance Review Commission. He is also a visiting fellow at the Ashbrook Center (2016).
Davenport earned a BA with distinction in international relations from Stanford University and a JD from the University of Kansas's School of Law, where he was elected to Order of the Coif and earned national and international awards in moot court competitions.
More From David Davenport