Back to top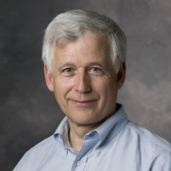 David Henderson
David R. Henderson is a research fellow with the Hoover Institution. He is also a professor of economics at the Naval Postgraduate School in Monterey, California.
Henderson's writing focuses on public policy. His specialty is in making economic issues and analyses clear and interesting to general audiences. David Henderson is the editor of The Concise Encyclopedia of Economics (Warner Books, 2007), a book that communicates to a general audience what and how economists think. The Wall Street Journal commented, "His brainchild is a tribute to the power of the short, declarative sentence." The encyclopedia went through three printings and was translated into Spanish and Portuguese. It is now online at the Library of Economics and Liberty. He coauthored Making Great Decisions in Business and Life (2006). Henderson's book, The Joy of Freedom: An Economist's Odyssey (Financial Times Prentice Hall, 2001), has been translated into Russian. Henderson also writes frequently for the Wall Street Journal and Fortune and, from 1997 to 2000, was a monthly columnist with Red Herring, an information technology magazine. He currently serves as an adviser to LifeSharers, a nonprofit network of organ and tissue donors.
Born and raised in Canada, Henderson earned his bachelor of science degree in mathematics from the University of Winnipeg in 1970 and his Ph.D. in economics from the University of California, Los Angeles, in 1976.