Back to top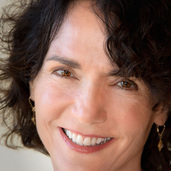 Elizabeth Cobbs
Elizabeth Cobbs was a senior fellow at the Hoover Institution. Cobbs is a historian, novelist, and documentary filmmaker, holds the Melbern G. Glasscock Chair in American History at Texas A&M. She specializes in US foreign relations and also writes more broadly on world and American history for the general public. She is the author of eight books, the latest of which are The Tubman Command (Arcade 2019), about the story of Harriet Tubman at the height of her powers, The Hello Girls: America' First Women Soldiers (Harvard 2017), about the First World War and women's suffrage, and The Hamilton Affair: A Novel (Arcade 2016), about the American Revolution.
Cobbs's first book, The Rich Neighbor Policy: Rockefeller and Kaiser in Brazil (Yale 1992) won the Allan Nevins Prize and the Stuart L. Bernath Prize. Her first novel, Broken Promises: A Novel of the Civil War (Random House 2011) won the San Diego Book Award and received Director's Mention for the David J. Langum Prize in American Historical Fiction. In 2016 American Public Television broadcast her first documentary film, American Umpire, on the history and future of US grand strategy. Sponsored by WETA-Washington, it won Best Short Documentary at the San Diego GI Film Festival in 2017. Her other books include American Umpire (Harvard 2013), All You Need Is Love: The Peace Corps and the 1960s (Harvard 2000), and four editions of the textbook Major Problems in American History (Cengage 2002–15). She has written essays and articles for the New York Times, Reuters, Jerusalem Post, Los Angeles Times, National Public Radio, San Jose Mercury, San Diego Union, Washington Independent, Politico, and The Hill, as well as various academic journals.
Elizabeth Cobbs earned her PhD at Stanford University in 1988. She served on the Historical Advisory Committee of the US State Department from 1995 to 2005 and the jury for the 2008 Pulitzer Prize in History. From 1999 to 2015, she held the Dwight E. Stanford Chair in American Foreign Relations at San Diego State University, where she twice won the departmental award for Most Influential Teacher. Previously, she was chair of the History Department at the University of San Diego.
Her current projects include a documentary for public television on the history and future of work in the age of artificial intelligence, an article on patterns of American diplomacy, and a novel on the Civil War military service of Harriet Tubman.
More From Elizabeth Cobbs