Back to top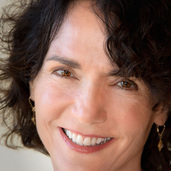 Elizabeth Cobbs
Research Fellow Elizabeth Cobbs writes, lectures, and produces documentaries on world history, the history of US foreign relations, and current international policy. She has won literary prizes for both history and fiction and holds the Melbern G. Glasscock Chair in American History at Texas A&M University.
She has served on the jury for the Pulitzer Prize in History and two terms on the Historical Advisory Committee of the US State Department. She has received awards and fellowships from the Fulbright Commission, Woodrow Wilson International Center for Scholars, Organization of American States, and other distinguished institutions.
Cobbs coproduced and wrote the PBS documentary based on her book American Umpire, which explores America's grand strategy for the next fifty years.
Cobbs holds a BA in literature/writing from the University of California at San Diego and an MA and PhD in American history from Stanford University. She is a native Californian.
More From Elizabeth Cobbs