Back to top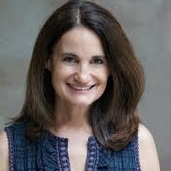 Elizabeth Economy
Elizabeth Economy is a senior fellow at Stanford University's Hoover Institution and the Senior Fellow for China Studies at the Council on Foreign Relations.
Dr. Economy is an acclaimed author and expert on Chinese domestic and foreign policy. Her recently released book, The Third Revolution: Xi Jinping and the New Chinese State, (Oxford University Press, 2018) analyzes the contradictory nature of reform under President Xi Jinping. She is also author of By All Means Necessary: How China's Resource Quest is Changing the World(Oxford University Press, 2014) with Michael Levi and The River Runs Black: The Environmental Challenge to China's Future(Cornell University Press, 2004; 2nd edition, 2010; Japanese edition, 2005; Chinese edition, 2011). Dr. Economy has published articles in foreign policy and scholarly journals including Foreign Affairs, Foreign Policy, and the Harvard Business Review; and op-eds in the New York Times and Washington Post, among others. In June 2018, Dr. Economy was named one of the "10 Names That Matter on China Policy" by Politico Magazine.
Dr. Economy serves on the board of managers of Swarthmore College and the board of trustees of the Asia Foundation and the National Committee on US-China Relations. She was also on the advisory council of Network 20/20 and the science advisory council of the Stockholm Environment Forum. She served as a member of the World Economic Forum (WEF)'s Global Agenda Council on the United States from 2014 to 2016 and served as a member and then vice chair of WEF's Global Agenda Council on the Future of China from 2008 to 2014. She has taught undergraduate and graduate level courses at Columbia University, Johns Hopkins University's Paul H. Nitze School of Advanced International Studies, and the University of Washington's Jackson School of International Studies.
Dr. Economy received her BA from Swarthmore College, her AM from Stanford University, and her PhD from the University of Michigan. In 2008, she received an honorary doctor of laws degree from Vermont Law School.