Back to top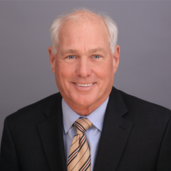 John Cogan
John F. Cogan is the Leonard and Shirley Ely Senior Fellow at the Hoover Institution and a faculty member in the Public Policy Program at Stanford University.
Cogan is an expert in domestic policy. His current research is focused on U.S. budget and fiscal policy, federal entitlement programs, and health care. He has published widely in professional journals in both economics and political science. Cogan has devoted a considerable part of his career to public service. He served as assistant secretary for policy in the U.S. Department of Labor and Deputy Director in the U.S. Office of Management and Budget (OMB). His responsibilities included developing and reviewing all health, housing, education, and employment training programs and policies. He has also served on numerous congressional, presidential, and California state advisory commissions, including President George W. Bush's Commission to Strengthen Social Security, the U.S. Bipartisan Commission on Health Care (the Pepper Commission), the Social Security Notch Commission, and the National Academy of Sciences' Panel on Poverty and Family Assistance.
Cogan received his A.B. and Ph.D. from the University of California at Los Angeles, both in economics. He received his M.A. in Economics from California State University at Long Beach.