Back to top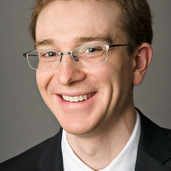 Valentin Bolotnyy
Valentin Bolotnyy is a Kleinheinz Fellow at the Hoover Institution working on topics across public and labor economics. His work has focused on improving the provision of public services and on policies that increase worker well-being and performance. His recent studies have analyzed the gender earnings gap, public infrastructure procurement, immigration policies, and graduate student mental health.
Bolotnyy's work has received national attention in outlets such as The Wall Street Journal, The Boston Globe, The Atlantic, and Vox. In July 2019, he was awarded the Padma Desai Prize in Economics for his doctoral work.
Bolotnyy received a PhD in Economics from Harvard University and a BA in Economics and International Relations, with honors and distinction, from Stanford University.
More From Valentin Bolotnyy