Back to top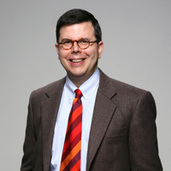 David Leal
David L. Leal is a senior fellow at the Hoover Institution and a professor of government at the University of Texas at Austin.
His primary academic interest is Latino politics, and his work explores the political and policy implications of demographic change in the United States. He teaches classes on Latino politics, immigration policy, politics and religion, and the US Congress. He has written one book, edited eight volumes, and published over fifty articles in political science and other social science journals. He has been an American Political Science Association Congressional Fellow in the office of a US senator, a Fulbright Distinguished Lecturer in Japan, and an Associate Member at Nuffield College at Oxford University.
He is a member of the editorial boards of Social Science Quarterly, Education Next, and Nations & Nationalism, and he was elected to a three-year term (2019-2022) on the Council of the American Political Science Association.