Back to top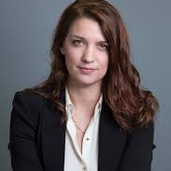 Jacquelyn Schneider
Jacquelyn Schneider is a Hoover Fellow at the Hoover Institution. Her research focuses on the intersection of technology, national security, and political psychology with a special interest in cybersecurity, unmanned technologies, and Northeast Asia. She is a non-resident fellow at the Naval War College's Cyber and Innovation Policy Institute and a senior policy advisor to the Cyberspace Solarium Commission.
Her work has appeared in Security Studies, Journal of Conflict Resolution, Strategic Studies Quarterly,Journal of Cybersecurity, The Washington Quarterly, Journal of Strategic Studies and is featured in Cross Domain Deterrence: Strategy in an Era of Complexity (Oxford University Press, 2019). Her current manuscript project isThe Rise of Unmanned Technologies with Julia Macdonald (upcoming, Oxford University Press). In addition to her scholarly publications, she is a frequent contributor to policy outlets, including New York Times, Foreign Affairs, CFR, Cipher Brief, Lawfare, War on the Rocks, Washington Post, Bulletin of the Atomic Scientists, National Interest, H-Diplo, and the Center for a New American Security.
In 2018, Schneider was included in CyberScoop's Leet List of influential cyber experts. She is also the recipient of a Minerva grant on autonomy (with co-PIs Michael Horowitz, Julia Macdonald, and Allen Dafoe) and a University of Denver grant to study public responses to the use of drones (with Macdonald).
She is an active member of the defense policy community with previous positions at the Center for a New American Security and the RAND Corporation. Before beginning her academic career, she spent six years as an Air Force officer in South Korea and Japan and is currently a reservist assigned to US Cyber Command. She has a BA from Columbia University, MA from Arizona State University, and PhD from George Washington University.