Back to top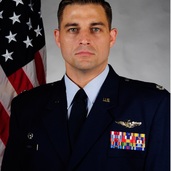 Lt Col Oliver Lause
Lieutenant Colonel Oliver Lause, representing the U.S. Air Force, was formerly a National Security Affairs Fellow for the academic year 2021-22 at the Hoover Institution.
Lieutenant Colonel Oliver Lause is an Air Force fighter pilot and former F-16 squadron commander with operational flying tours and staff assignments in the Pacific, Europe, Africa, and the United States. He has flown combat missions in Afghanistan, alert missions for homeland defense, and was an instructor at the Air Force Weapons School. Most recently, Lieutenant Colonel Lause was the Executive Assistant to the Supreme Allied Commander Europe and Commander, United States European Command.
Originally from Colorado, Lieutenant Colonel Lause graduated from the United States Air Force Academy with a Bachelor of Science in Political Science. He also holds master's degrees in Military Operational Art and Science, and Airpower Strategy & Technology Integration from Air University in Alabama.
More From Lt Col Oliver Lause