Back to top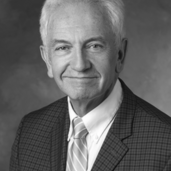 Russell Berman
Russell A. Berman, the Walter A. Haas Professor in the Humanities at Stanford University, is a senior fellow at the Hoover Institution and a co-chair of the Working Group on Islamism and the International Order.
At Stanford, he is a member of both the Department of German Studies and the Department of Comparative Literature at Stanford, and he specializes on politics and culture in Europe as well as in the Middle East. He has served in numerous administrative positions at Stanford, including as chair of the Senate of the Academic Council.
He is the author of numerous articles and books including Enlightenment or Empire: Colonial Discourse in German Culture (1998) and The Rise of the Modern German Novel: Crisis and Charisma (1986), both of which won the Outstanding Book Award of the German Studies Association (in 2000 and 1987, respectively). Hoover Institution Press published his books In Retreat: America's Withdrawal from the Middle East (2014), Freedom or Terror: Europe Faces Jihad (2010), and Anti-Americanism in Europe: A Cultural Problem (2004). His other books include Fiction Sets You Free: Literature, Liberty, and Western Culture (2007), Cultural Studies of Modern Germany: Representation and Nationhood (1993), Modern Culture and Critical Theory: Art, Politics, and the Legacy of the Frankfurt School (1989), and Between Fontane and Tucholsky: Literary Criticism and the Public Sphere in Wilhelmine Germany (1983). He has also published numerous articles in the Hoover Digest, most recently "Marx's Moldering Manifesto" (fall 2018). His writings have also appeared in Defining Ideas and Advancing a Free Society.
Berman has received many honors and awards including a Mellon Faculty Fellowship at Harvard University (1982–83), an Alexander von Humboldt Fellowship (1988–89), and the Bundesverdienstkreuz of the Federal Republic of Germany (1997).
Berman received his BA in 1972 from Harvard and his doctorate from Washington University in 1979.