Back to top
Featured Publication
The World According to China by Elizabeth Economy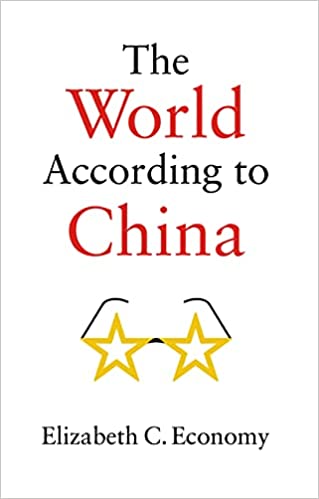 An economic and military superpower with 20 percent of the world's population, China has the wherewithal to transform the international system. Xi Jinping's bold calls for China to "lead in the reform of the global governance system" suggest that he has just such an ambition. But how does he plan to realize it? And what does it mean for the rest of the world?
In this compelling book, Elizabeth Economy reveals China's ambitious new strategy to reclaim the country's past glory and reshape the geostrategic landscape in dramatic new ways. Xi's vision is one of Chinese centrality on the global stage, in which the mainland has realized its sovereignty claims over Hong Kong, Taiwan, and the South China Sea; deepened its global political, economic, and security reach through its grand-scale Belt and Road Initiative; and used its leadership in the United Nations and other institutions to align international norms and values, particularly around human rights, with those of China. It is a world radically different from that of today. The international community needs to understand and respond to the great risks, as well as the potential rewards, of a world rebuilt by China.
Click here to learn more.