Back to top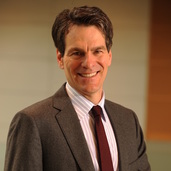 John Cochrane
Senior Fellow, Hoover Institution at Stanford University
John H. Cochrane is a senior fellow at the Hoover Institution. He is also a research associate of the National Bureau of Economic Research and an adjunct scholar of the Cato Institute.
Before joining Hoover, Cochrane was a professor of finance at the University of Chicago's Booth School of Business and earlier in its Economics Department. Cochrane earned a bachelor's degree in physics at MIT and a PhD in economics at the University of California at Berkeley. He was a junior staff economist on the Council of Economic Advisers (1982–83).
Cochrane's recent publications include the book Asset Pricing and articles on dynamics in stock and bond markets, the volatility of exchange rates, and the term structure of interest rates. He has also written articles on stock pricing, monetary economics, macroeconomics, health insurance, time-series econometrics, financial regulation, and other topics.