Back to top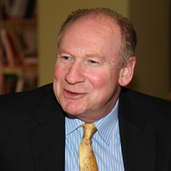 Lee Ohanian
Lee E. Ohanian is a senior fellow at the Hoover Institution and a professor of economics and director of the Ettinger Family Program in Macroeconomic Research at the University of California, Los Angeles (UCLA).
He is associate director of the Center for the Advanced Study in Economic Efficiency at Arizona State University and a research associate at the National Bureau of Economic Research, where he codirects the research initiative Macroeconomics across Time and Space. He is also a fellow in the Society for the Advancement of Economic Theory.
His research focuses on economic crises, economic growth, and the impact of public policy on the economy. Ohanian is coeditor of Government Policies and Delayed Economic Recovery (Hoover Institution Press, 2012). He is an adviser to the Federal Reserve Banks of Minneapolis and St. Louis, has previously advised other Federal Reserve banks, foreign central banks, and the National Science Foundation, and has testified to national and state legislative committees on economic policy. He is on the editorial boards of Econometrica and Macroeconomic Dynamics. He is a frequent media commentator and writes for the Wall Street Journal, Forbes, and Investor's Business Daily. He has won numerous teaching awards at UCLA and the University of Rochester.
He previously served on the faculties of the Universities of Minnesota and Pennsylvania and as vice president at Security Pacific Bank. He received his undergraduate degree in economics from the University of California, Santa Barbara, and his PhD in economics from the University of Rochester.