Back to top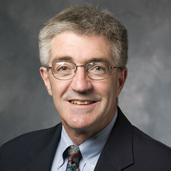 Morris Fiorina
Morris P. Fiorina is a senior fellow at the Hoover Institution and the Wendt Family Professor of Political Science at Stanford University. His current research focuses on elections and public opinion with particular attention to the quality of representation: how well the positions of elected officials reflect the preferences of the public.
Fiorina has been elected to the National Academy of Sciences, the American Academy of Arts and Sciences, and the American Academy of Political and Social Sciences. He has served on the editorial boards of more than a dozen journals on political science, law, political economy, and public policy. From 1986 to 1990 he was chairman of the Board of Overseers of the American National Election Studies.
Fiorina received his BA degree from Allegheny College and his MA and PhD from the University of Rochester. He lives in Portola Valley, California.