Back to top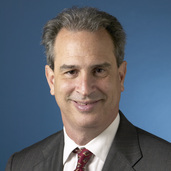 Stephen Haber
Stephen Haber is the Peter and Helen Bing Senior Fellow at the Hoover Institution and the A.A. and Jeanne Welch Milligan Professor in the School of Humanities and Sciences at Stanford University. In addition, he is a professor of political science, professor of history, and professor of economics (by courtesy), as well as a senior fellow at the Stanford Institute for Economic Policy Research.
Haber has spent his academic life investigating the political institutions and economic policies that delay innovation and improvements in living standards. His current research focuses on three areas: the impact of climate and geography on economic and political development; the comparative development of financial systems; and the regulatory conditions governing patent systems that promote sustained technological progress and economic growth.
He currently is codirector of the Hoover Working Group on the Foundations of Long-Run Prosperity.
Haber's most recent books include Fragile by Design (Princeton University Press), coauthored with Charles Calomiris, which examines how governments and industry incumbents often craft banking regulatory policies in ways that stifle competition and increase systemic risk. The Battle Over Patents (Oxford University Press), edited with Naomi Lamoreaux, is a volume that documents the development of US-style patent systems and the fights that have shaped them.
From 1995 to 1998, Haber served as associate dean for the social sciences and director of Graduate Studies of Stanford's School of Humanities and Sciences. He is among Stanford's most distinguished teachers, having been awarded every teaching prize Stanford has to offer.