Back to top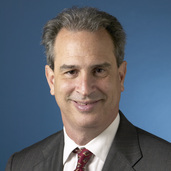 Stephen Haber
tephen Haber is the Peter and Helen Bing Senior Fellow at the Hoover Institution and the A.A. and Jeanne Welch Milligan Professor in the School of Humanities and Sciences at Stanford University. In addition, he is a professor of political science, professor of history, and professor of economics (by courtesy), as well as a senior fellow of both the Stanford Institute for Economic Policy Research and the Stanford Center for International Development.
From 1995 to 1998, Haber served as associate dean for the social sciences and director of Graduate Studies of Stanford's School of Humanities and Sciences. He is among Stanford's most distinguished teachers, having been awarded every teaching prize Stanford has to offer. He was honored with Stanford's highest teaching honor in 2011, the Walter J. Gores Award.
Haber has spent his academic life investigating the political institutions and economic policies that delay innovation and improvements in living standards. Much of that work has focused on how regulatory and supervisory agencies are often used by incumbent firms to stifle competition, thereby curtailing economic opportunities and slowing technological progress.
Haber's most recent book (coauthored with Charles Calomiris), Fragile by Design, from Princeton University Press, examines how governments and industry incumbents often craft banking regulatory policies in ways that stifle competition and increase systemic risk.