Back to top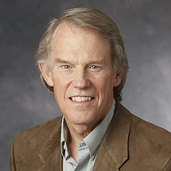 Terry M. Moe
Senior Fellow, Hoover Institution
Terry M. Moe is a senior fellow at the Hoover Institution and the William Bennett Munro Professor of political science at Stanford University.
He has written extensively on the presidency and public bureaucracy as well as political institutions more generally, publishing many scholarly articles on these topics. His most recent books are Relic: How Our Constitution Undermines Effective Government--And Why We Need a More Powerful Presidency (with William Howell, 2016), and Presidents, Populism, and the Crisis of Democracy (with William Howell, 2020).
He has also written extensively on the politics of American education. His most recent books are The Politics of Institutional Reform: Katrina, Education, and the Second Face of Power (2019), The Comparative Politics of Education: Teachers Unions and Education Systems Around the World (edited with Susanne Wiborg, 2017), and Special Interest: Teachers Unions and America's Public Schools (2011). His prior work on education includes Politics, Markets, and America's Schools (1990) and Liberating Learning: Technology, Politics, and the Future of American Education (2009), both with John E. Chubb, and Schools, Vouchers, and the American Public (2001).